Financial Adviser | Options For Buying A Home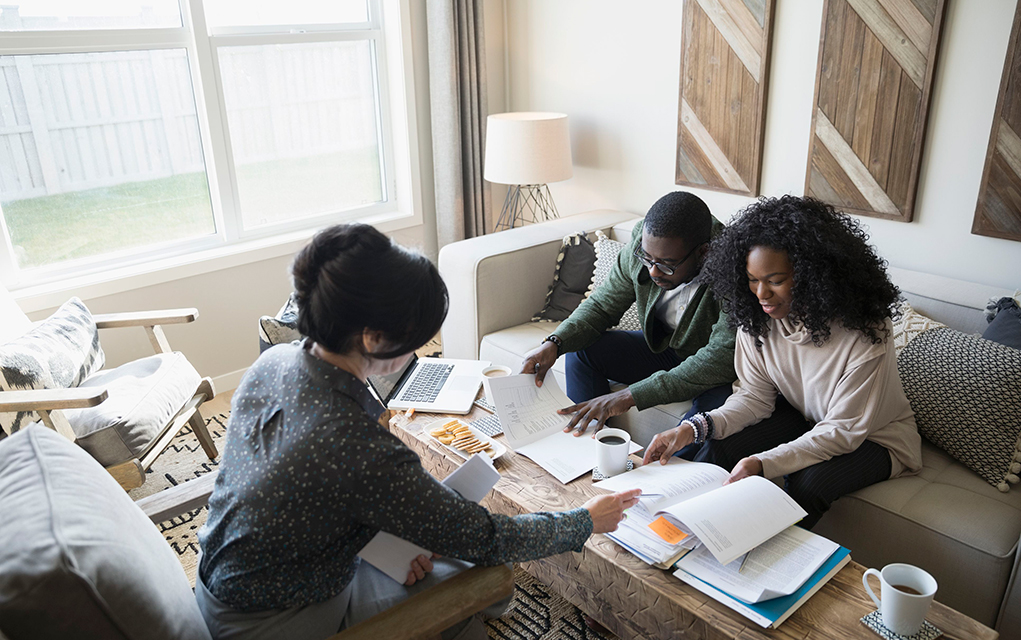 I have a few questions. I have a family of five my husband and three children). I am relocating to the Caribbean with final destination in Portmore, Jamaica, where we've invested in a beauty supply store. I've recently been offered a position with the Caricom Secretariat with duty in Guyana that pays lower that what I'm paid in the United States. My question is: How difficult will it be to qualify for a home with my store supplying income? Or is it better to apply for a mortgage now while both my husband and I work and bring in US$120,000 annually? Please advise on the steps in both scenarios.
FINANCIAL ADVISER:
To get a mortgage in Jamaica, you must be able to satisfy the mortgage-lending institution that you are able to meet your financial obligations to it. The property should also be in Jamaica and it does not matter seriously if you are applying from abroad or from Jamaica.
A mortgage-lending institution usually requires that borrowers earn monthly income that is thrice as much as the monthly mortgage payment. They require proof of employment in the form of a letter from the employer of the prospective borrower and verification of income by requiring salary advices for the last two or three months.
In your case, it does not matter that you live and work abroad. If you should, however, decide to relocate to Guyana, you would need to wait until you are in a position to present the required salary advices.
You would be able to apply using both the income you earn from working abroad and what you earn from your business in Portmore. If you should re-locate to Jamaica and earn income from your business only, you would have to satisfy the lender that you are able to pay your mortgage from the income from that source.
You would need to prove ownership of the business by presenting the registration documents. You would also need to present recent bank statements, not older than six months, and financial statements for two to three years.
You should be able to get financing of up to 95 per cent of the value of the property or purchase price, whichever is less, and may borrow for up to 40 years depending on your age, which you can prove by presenting a birth certificate or passport.
The process of applying for the mortgage begins with what is described as the pre-qualification process, which primarily serves to enable the lending institution to determine if you meet the minimum requirements for the loan. This includes providing proof of age, a breakdown of your monthly expenses and income, and proof that you have the closing costs – about six per cent of the loan amount.
Although the building societies do not restrict lending to their customers, they require prospective borrowers to open an account into which the closing costs can be lodged.
Bear in mind that other financial institutions, such as credit unions and commercial banks, also provide mortgage financing.
LOANINTERVIEW
Once the application form and pre-approval documents have been submitted, it is advisable to make contact with the lending institution, which will then arrange an interview to determine if you will be granted the loan.
If you apply from the US, it is possible for you to relate to their offices there, where applicable, but that avenue is not possible if you want to apply from Guyana. Nevertheless, that does not mean you would be precluded from making an application. The officers in Jamaica should be able to advise on how you proceed.
Your income ultimately determines if you qualify for a mortgage loan. You should be able to apply from the US if you intend to be there for a few more months. If you move to Guyana, it seems you would need to be employed there for two to three months before applying, but if you opt to return to Jamaica, the income from your business should be enough to meet the required income standards if that is to be your only source.